Transportation to and from Clermont-Ferrand
Transportation from and to Clermont is important when it comes to reaching the city for the first time. But also when it comes to traveling around France and Europe during the holidays.
First of all, there are several ways for coming to Clermont-Ferrand and the best way to do this depends on the country of origin and your budget.
Coming to or leaving Clermont-Ferrand by train
Clermont has a train station located pretty much in the city center. Here you can find trains to different cities in France (local services and intercity services ).
To book a ticket use websites like: Trainline, SNCF or Oui.SNCF
Coming to or leaving Clermont-Ferrand by bus
Bus is the cheapest possibility to travel in France and Europe. However, you need to consider that it takes a lot of time.
Clermont-Ferrand can also be reached and left by bus.
Therefore different offers are available: BLABLABUS, EUROLINE, FLIXBUS
Coming to or leaving Clermont-Ferrand by plane
Airport: Aéroport de Clermont-Ferrand Auvergne (CFE)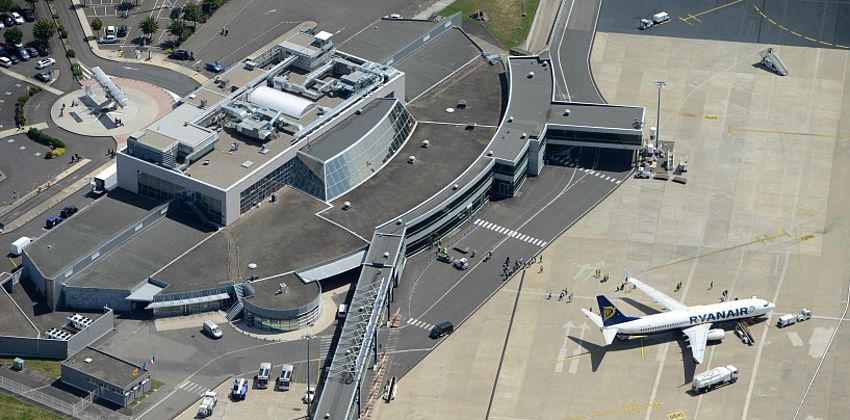 The airport is located around
10km from the city center of Clermont. A taxi to the airport from the city
center costs about 20 €. There are several flights to
Clermont from Europe, America and Africa. The destinations are. Therefore it is really easy to come to Clermont-Ferrand as well as leaving Clermont-Ferrand for traveling around Europe by plane.
Airport: Aéroport Lyon-Saint Exupéry (LYS)
The next international airport with various
destinations from all over the world is located in Lyon. The distance to
Clermont-Ferrand is about 200 km. But there are several ways to reach it via
train or bus (there is no flight from Clermont-Ferrand to Lyon).
Airport: Aéroport Paris (CDG/Orly)
An international airport is located in Paris which is about 400km from
Clermont-Ferrand and available via train or plane. From Paris you can reach
almost every destination around the world.
Finding a Flight
For finding a flight and compare prices use websites like Skyscanner or the ones you know.